Our partnerships allow us to provide quality instruction. CVIT students enroll in both high school and college courses to simultaneously earn both high school credit and college credit for their Central Program classes.
Central Programs prepare students for entry level employment with industry certification and college credit. After the completion of our two-year program (and in some cases, only one year), students are ready to begin employment and have jump started their career. All programs are credit intensive and require that students spend the appropriate time in a classroom.
Eastern Arizona College - Gila Pueblo Campus
Eastern Arizona College - Gila Pueblo Campus serves Gila County residents on two primary campuses: the Gila Pueblo campus in Globe and the Payson campus. Since Gila Pueblo Campus is contracted with Eastern Arizona College for academic services, CVIT students who receive Eastern Arizona College - Gila Pueblo Campus credit also receive college credits from Eastern Arizona College. Everybody wins!
Resolution Copper
Resolution Copper is investing in our community, our state, and our nation to create value for generations. The proposed mine is currently in its permitting, planning, and development stage. Resolution Copper supports the workforce of the future by investing in CVIT's STEM education program. Students in Superior, Miami, Globe, and San Carlos have greatly benefited from their generosity and mentorship.
Freeport-McMoRan
Freeport-McMoRan Inc. (FCX) is the world's largest publicly traded copper producer with headquarters in Phoenix, Arizona. Freeport-McMoRan offers mini-grants for education and STEM innovation grants in full support of K–12 teachers, schools, and students in their efforts to develop, improve, or expand innovative instructional STEM programs. We appreciate their partnership.
ASARCO Grupo Mexico
ASARCO Grupo Mexico, organized in 1899, is one of the major copper producers in the world and has a significant presence in Mexico, Peru, and the United States. At ASARCO, education is a priority. Thanks to the support from the ASARCO Education Foundation, many young students in our communities visit the Mineral Discovery Center to tour the adjoining Mission Complex copper mine. CVIT program students have been beneficiaries of ASARCO's generous moral and financial support.
Central Arizona College opened its doors in 1969 to bring higher education to Pinal County. CAC serves and educates the diverse communities of Pinal County. From students of Hispanic and Native American descent to participants in the lifelong learners program, the institution's diverse college community values the power of innovation, continuous quality improvement, and the contribution of the individual. With five campuses and three centers located strategically throughout the county, CAC provides accessible, educational, economic, cultural, and personal growth opportunities for those of all ages.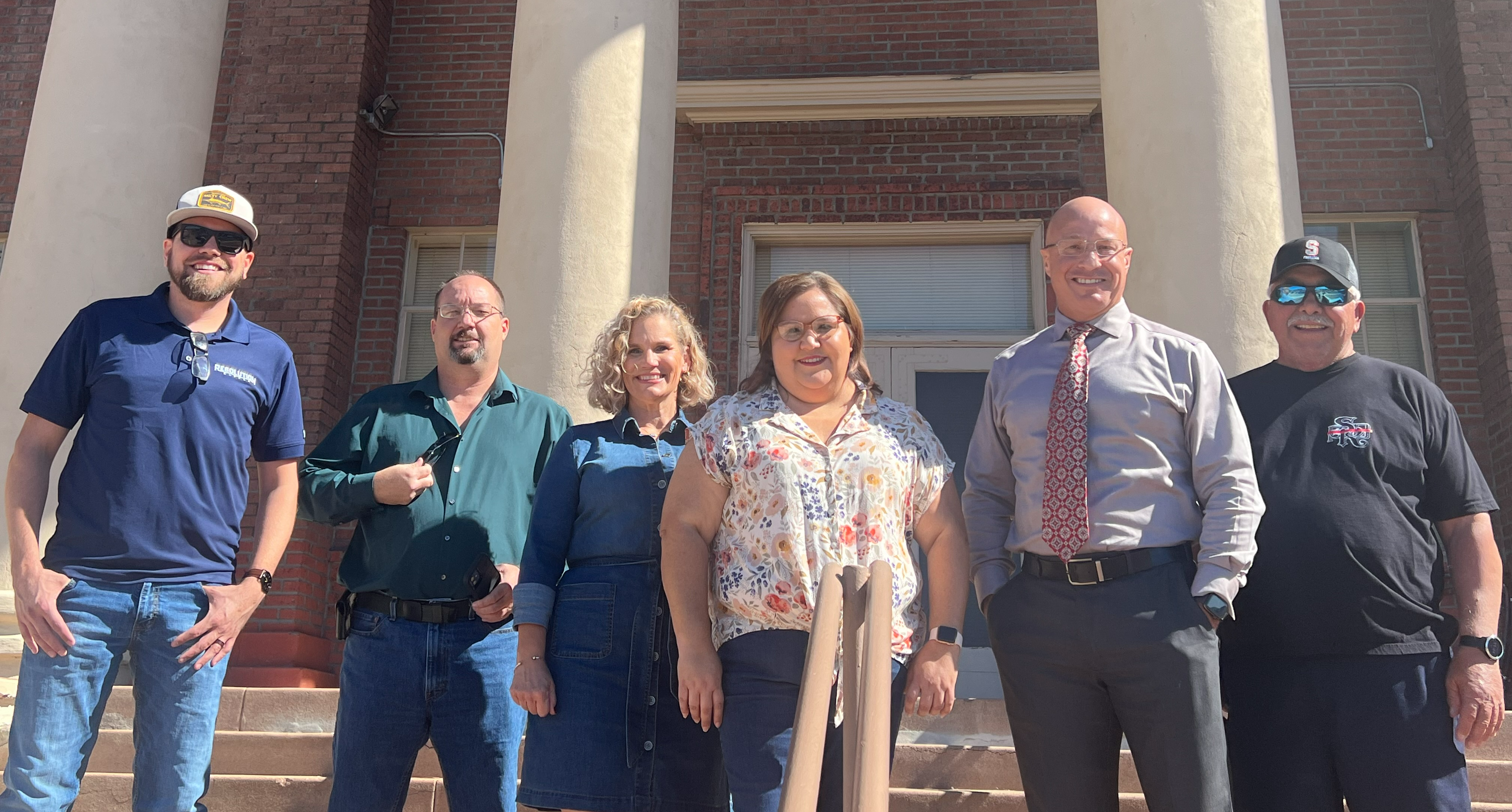 We place high value on our community partnerships at CVIT.