EAC - Gila Pueblo Resources
It is EXTREMELY important for all CVIT Central Campus students to be able to access their Canvas accounts and Monster e-mail. All assignments are posted on Canvas, and instructors and the college will use EAC e-mail to communicate with students. If you need assistance with this process, please contact the Counselor, Ms. DeZeeuw.
Setting up a Gila Hank Account
Be sure you have your Monster ID (3 initials and two or three digit number) AND your EAC student ID number before starting. If you do not have either of these, please text or call Ms. D at 480-204-0325, or speak with someone in the EAC administration office.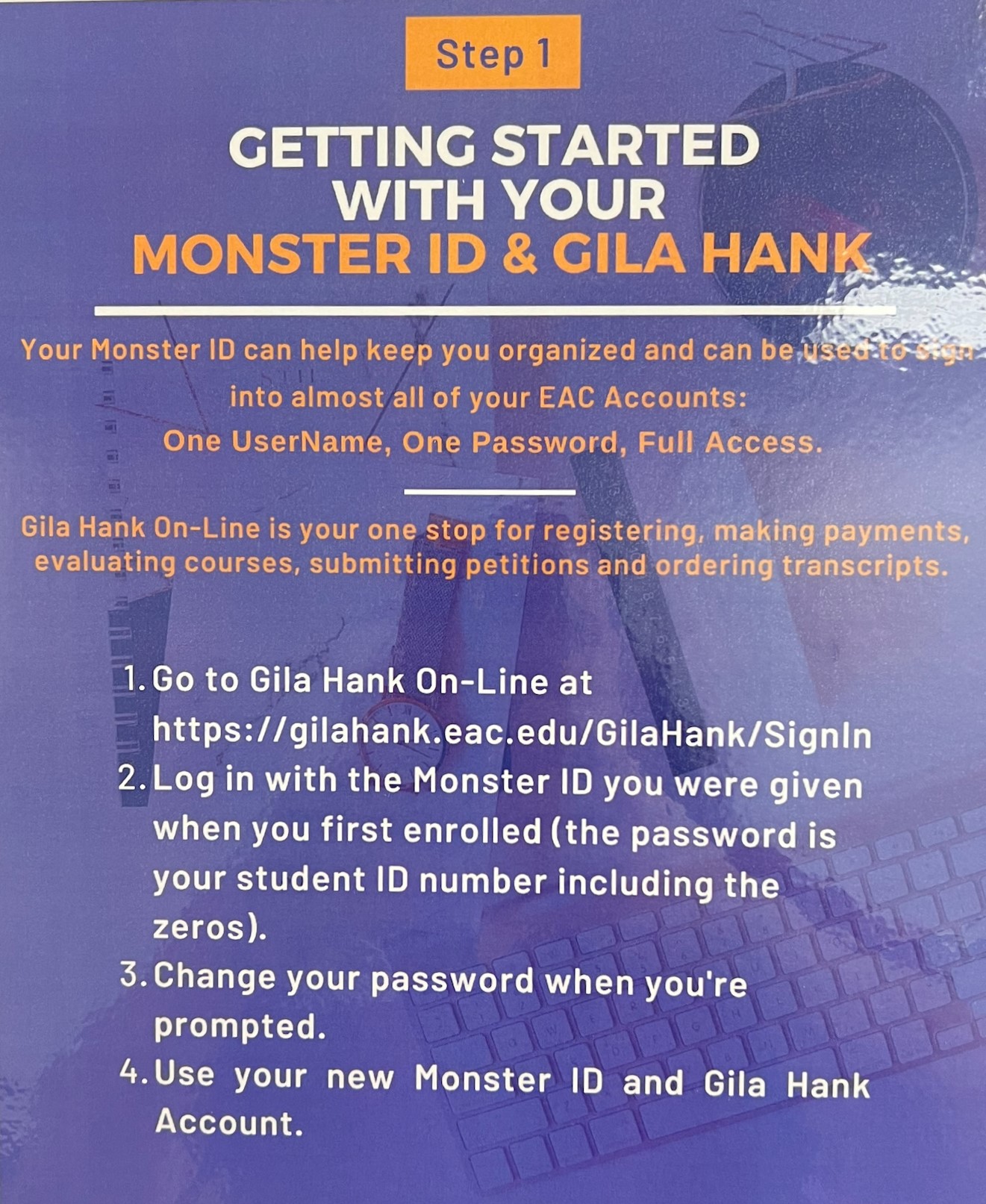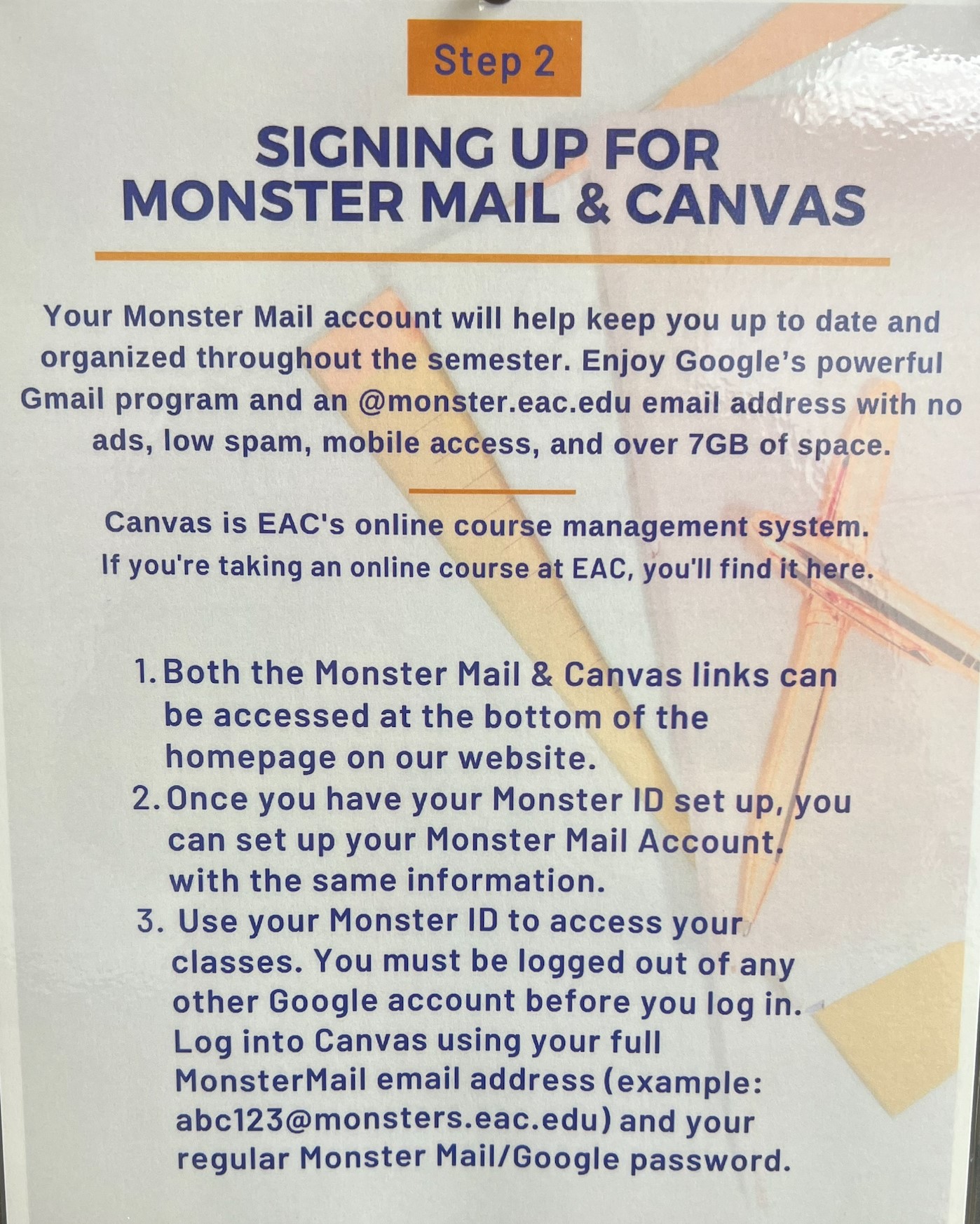 If you still need assistance, walk in to the Gila Pueblo administration office, or call them at 928-425-8481 during regular business hours, Monday-Friday, 7:00 a.m.-4:00 p.m.
For Canvas specific support, e-mail canvassupport@eac.edu between 9:00 a.m. and 4:00 p.m.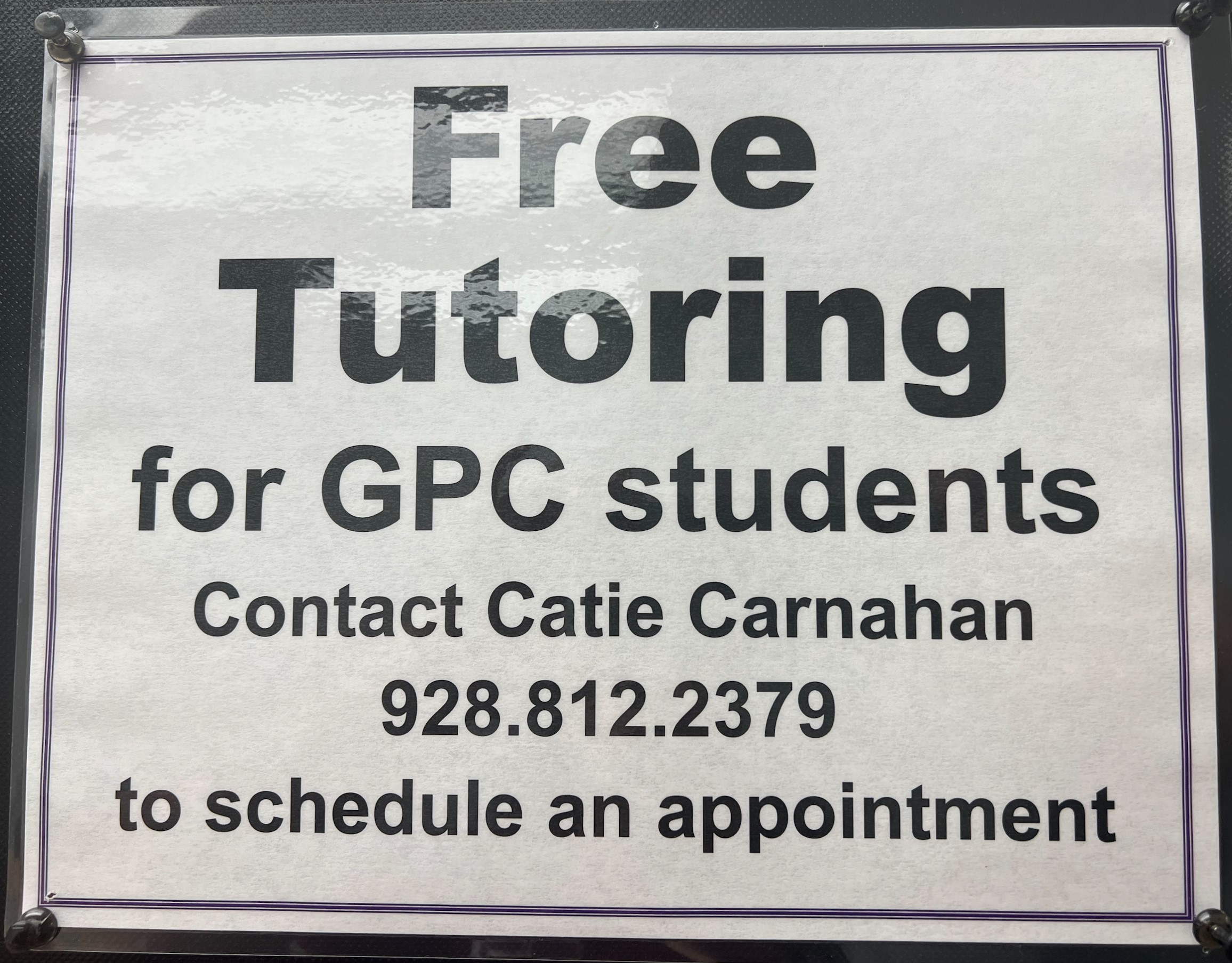 Need extra help with your classes? Reach out to your instructor, or contact Ms. Carnahan for free tutoring!